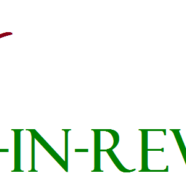 Well its the close of yet another year... As we do each year, we try to recap the year and ask you to remember us when figuring out how you will carve out your end of year tax deductible donations.
We hope that you will read on and whether the level of details is too much or too little for you, we hope it will be enough to give you a sense of all that we have accomplished and ad make sure that you realize that although things have been quiet, they have been anything other than inactive. 2016 was one of our busiest years to date!
As we enter our seventh year, ROSA volunteer board members and community activists continue to work doggedly to fight against the Patrick Farm development plans.  With all the prior cases working their way through the courts along with all the new cases, 2016 proved to be a very busy year working with experts and our legal team to continue our advocacy to stop the unsustainable over-development of the Patrick Farm.
When we formed ROSA at the end of 2010 we knew that we would need to be prepared to take this to the appellate courts and we did. 2017 is the year when these cases that have been developed for years will finally be heard!
ROSA was able to get the first two approvals of the Final Subdivision and Final Site Plans returned to the Planning Board and we are in the middle of working with our attorneys at Zarin & Steinmetz to finalize the Article 78 against the third approval of these plans from January of 2016.  These approvals and subsequent Article 78 piggyback the Town Boards approval of Amended Findings in September of 2015 and its Article 78, a Declaratory Judgment action, work on prior appeals and another attempt at engaging the DEC do its job to protect the wetlands.
2016 Turned Out to Be One VERY BUSY YEAR
2015 Amended Findings Article 78: After ROSA forced the developer to obtain a Jurisdictional Determination from ACOE (Army Corp of Engineers) on the waterways on the Patrick Farm property in December of 2014, the developer was busy in 2015 resubmitting their final plans again. These plans did not go before the planning board until January of 2016.  ROSA asked in 2015 for a supplemental environment impact study to review the impact of the greatly expanded wetland systems but the board didn't want a public hearing and they approved amended findings in the fall of 2015. So 2016 started with ROSA in the middle of the Article 78 against the Amended Findings. The paperwork on this case went through May 2016. Susan Shapiro is the attorney for this case and we utilized Paul Rubin, hydrogeologist of Hydroquest, Steve Gross, Wetlands Delineator and SEQR specialist of Hudson Highlands, and James Quinn, Professional Engineer, Thorton Tomasetti,  as expert witnesses.
January 2016 Declaratory Judgement Action: After years of legal battles, the truth of the developer and the Town breaking the laws was so clear that the Town of Ramapo double downed on their support of this particular development by changing Town codes on 5 occasions in reaction to our lawsuits in order to help this developer defend the pending appeals and to make the final reapprovals easy. The pattern of favoritism that started with the changing the Town Comp Plan, the spot zoning of the Patrick Farm multi-family zones, and then 5 law changes in favor of this developer since the last round of planning board approvals could not be ignored and we decided to work with Susan Shapiro to file a Declaratory Judgement action against the Town Board for its actions. This action was filed on January 26th, the day of the public hearing, to put the planning board on notice that the laws changed for the developer were being challenged. Susan Shapiro is the attorney for this case.
January 2016 Public Hearing and Approvals and Article 78: After coming off a lot of hard work in the fall that led to the board making a rush of last minute December 2015 approvals again for the developers, ROSA submitted the Article 78 paperwork and affidavits to the Planning Board along with the paperwork on the Declaratory Judgment action during the Public Hearing. Of course not one member of the Planning Board read even a single page of a box of testimony before rushing to adopt of the Town's findings on January 26, and then approving  the minimally down scaled revised final plans for a third time on January 27, 2016. This of course meant that we were starting our sixth Patrick Farm related Article 78 in February of 2016. Daniel Richmond of Zarin & Steinmetz is the attorney for this case.
2013 Appeal Work: In 2016 ROSA has to deal with a number of legal issues in our Appeal of those issues from 2013 that we hadn't won on. In May we had to update and reprint the record for the case and then respond to the Town and the developers attorneys' briefs. We didn't finish our final reply on the 2013 Appeal until November of 2016. Susan Shapiro is the attorney for this case.
2016 DEC ULI Petition: One of the most time consuming and costliest ROSA projects this year was work spent on coordinating and supporting a new municipal led petition to the NY State DEC, requesting that this state agency consider the western wetland system on the Patrick Farm site to be added to the NY State DEC Wetland Maps due their Unusual Local Importance ("ULI"). This required multiple experts and documentation supporting our claims. This Petition was submitted by the Village of Pomona and ROSA 4 Rockland and was  supported through letters and resolutions by:

The Village of Montebello
The Village of Airmont
The Village of Wesley Hills
The Village of Suffern
The Town of Clarkstown
Hon. Edwin J Day, Rockland County Executive
Hon. David Carlucci, NY State Senator 98th Senatorial District
Hon. Ellen Jaffee, NY State Legislator 97th Legislative District
Hon. Kenneth Zebrowski,  NY State Legislator 96th Legislative District
Torne Valley Preservation Society
Doris Ulman of Pomona is the attorney of record representing Pomona for this matter. We used Paul Rubin, hydrogeologist of Hydroquest, Katherine Beinkafner, Mid-Hudson Geosciences and Stve Gross, Hudson Highlands, as experts on this matter. We are still awaiting a DEC decision.
ROSA's 3rd Annual Wild & Scenic Film Festival: To celebrate and promote Earth Day in Rockland County and to also promote the usage of the beautiful and history Lafayette Theatre in Suffern, ROSA started an annual Suffern Film Festival event. It was a time to celebrate all we have accomplished in halting the development of the Patrick Farm. We gathered to inspiring films of activism and reignited our passion to protect our vital watershed and rural community character along the Route 202 corridor in Ramapo. Remember to bring your friends in April of 2017 to what has turned out to be one of most fun fundraisers in Rockland.
2017 Will Also Be VERY BUSY - Wish us luck and stay tuned!
As you can see in 2016 we continued to work on legal efforts started in 2011-2015 that will finally be heard by both the Rockland County Supreme Court and the 2nd Department Appellate Courts this 2017.
We will continue to update you on our activities through this website, through our facebook page and through emails.
Make a 101% Tax Deductible End of Year Donation Until December 31st
ROSA is qualified to participate in the PayPal Giving Fund which will allow us to pay no transaction fees AND get a 1% matching donation on all donations by December 31, 2016. This is a great opportunity for us to save money and get extra money. Just go to our PayPal Giving Fund Page and pay through a credit card or your PayPal account.
Some people choose sustaining memberships through automatic monthly payments, while others prefer a onetime larger contribution to our non-profit.
Or if you are a traditionalist you can snail mail a check made out to "ROSA 4 Rockland" to:
ROSA 4 Rockland, Inc.
PO Box 712
Pomona, NY 10970
IF YOUR COMPANY DOES MATCHING GRANTS... Please fill out the paper work and contact us for any support you might need to help you accomplish this.
Whatever method you chose to support our cause please understand we use 100% of our proceeds to fund our extensive legal fees and the required expert advice, research and testimony required to win this battle.  Administrative costs are kept to a bare minimum as volunteer board members spend hundreds of hours each year working on foil requests, legal research, accounting, and fundraising efforts.
Have a healthy and happy holiday season and remember to spread the word about our organization.