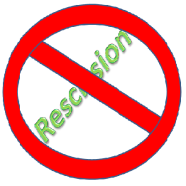 One of the things that courts expect is for opposing parties to work things out themselves so when new evidence was available to strengthen ROSA's opposition to the January approvals we had to make an effort to ask the Town to reasonably withdraw their approvals. At a minimum it enables us to get that information included in the record for the case. Such was the situation here.
On September 1, 2016, the ROSA attorney Daniel Richmond of Zarin & Steinmetz submitted a letter request to the Ramapo Town Board and the Ramapo Planning Board to rescind their decision based on new evidence that we submitted.
We were informed that this would be discussed during the Town Board meeting of September 29 which was the last date for us to amend our Article 78. There was no public discussion of this matter but after executive session Michael Klein confirmed that it was discussed and the Town would not be taking action on the request.
And so we submitted our Amended Petition on September 29th. [2016-09-29 Bodin Amended Petition]