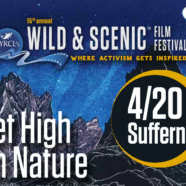 SPRING NEWS: ROSA4Rockland Brings Back the Wild & Scenic Film Festival to Majestic Suffern Lafayette Theatre to Celebrate Earth Day 2017
Suffern, NY – April 12, 2017 – ROSA4Rockland Inc. ("ROSA")– an environmental 501(c)3 not-for-profit organization – is organizing the 4th  Annual Earth Day Film Festival at the historic Suffern Lafayette Theater on Thursday April 20th starting at 7:30pm (doors open at 6:30pm).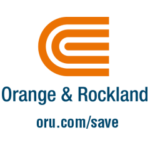 Audiences will be inspired and motivated by the selection of films coming to Suffern from the Annual Wild & Scenic Film Festival held in Nevada City, CA - the nation's premier environmental and adventure film festival.  The festival features award-winning short films and mini-documentaries that explore spectacular natural landscapes, wildlife, adventure, the great outdoors, as well as share stories of people making a difference in the world. Funny, poignant, and important, the 2016 line-up of films is sure to convey inspiring messages to every age group.
Theatergoers are invited to come early and experience the sounds of the Mighty Wurlitzer Organ. Listen to the music while dining on specially prepared dinner boxes from participating restaurants in downtown Suffern. Dine in the Theater, a partnership between the Lafayette Theatre and the Suffern Chamber of Commerce.
See the SuffernFilmFest.com for more details about the Wild & Scenic Films,
The Mighty Wurlitzer, Dining in the Theater, our Partners, and our event Sponsors.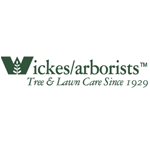 ROSA is partnering with local and regional groups to promote the Wild & Scenic Film Festival. Partners providing information about their group's activities include: The Antrim Playhouse, Empowering Women Thru Motion, The Fyke Nature Association, Hackensack Riverkeeper, Hudson River Sloop Clearwater , Hungry Hollow Co-op, Keep Rockland Beautiful, MEVO (Mahwah Environmental Volunteers Organization), New York New Jersey Trail Conference, Preserve Hudson Valley, Rockland Youth Film Festival, Rivertown Film, Sparkill Creek Watershed Alliance, Stony Point Action Committee for the Environment, and the Sterling Forest Partnership, as well as many other environmental and outdoor community groups still signing up.
Tickets are $18 in advance at participating store locations / $20 at the door for adults and $15 for students, seniors and groups of 10 or more (online processing fee applies). To buy tickets online or with area sponsors visit SuffernFilmFest.com/Tickets - Included with each ticket purchased is a chance to win a door prize raffle randomly drawn after the last film plays.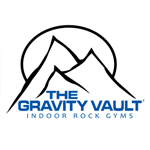 Proceeds support ROSA4Rockland's efforts to promote sustainable planning and to protect sensitive environmental resources in the Ramapo Bergen Sole Source Aquifer area - including the protection of the environmentally sensitive 208-acre Patrick Farm property from inappropriate over-development and to also support the Nyack based Rivertown Film organization, which brings independent film programming to Rockland.
Helping to make this event possible are corporate and retail sponsors and we want to give a special thank you to our Lead Sponsors: Orange & Rockland, Wickes Arborists, The Gravity Vault, and Manhattan Beer Distributors, as well as our long time supporter Wild Birds Unlimited. Come to the theater to see a demo on creating backyard bird habitats.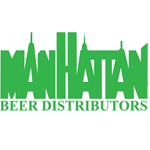 The Gravity Vault and Wild Birds Unlimited is joined in offering discounted tickets in their store locations with Ramsey Outdoor.
There are still sponsorship advertising and marketing opportunities available, just contact us.
The energy generated through this community event is amazing. We look forward to another fabulous evening with those who help keep our not-for-profit volunteer organization thriving.
# # #
For More Information Contact:
Suzanne Mitchell
Director, ROSA4Rockland Inc.
845-304-3313
rosa4rockland@gmail.com