When you donate, you make an investment in your home and community:
Preserve the rural community character and vistas our communities.
Stop over development and inappropriate conversions of single lots to high impact uses.
Protect our water resources including rivers, streams, wetlands and our sole source aquifer.
Combat increasing traffic and dangerous pedestrian and car traffic patterns
Promote proper planning to ensure the public health and safety of our community
Your contribution directly supports our advocacy efforts. While we need large donors, we very much appreciate donations of all sizes.
Please consider making a recurring monthly contribution today to help insure that ROSA's efforts to limit over development can continue with the hiring of the legal and expert professionals needed to prevail. Monthly donations can be stopped at any time.
Make a one-time donation
Make a monthly donation
Make a Physical Donation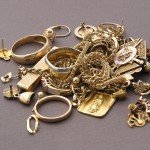 We welcome donations of items that can be resold at fundraising events and also leftover gold jewelry that we can readily sell. If you have any valuable items that you would like to donate to ROSA to support our efforts please Contact Us to discuss it further.
Send a Check
For those of you who prefer the traditional method of sending in a check please don't hesitate to make a check out to ROSA 4 Rockland and mail it to:
ROSA 4 Rockland
PO Box 712
Pomona, NY 10970
Double your donation
Did you know that many companies match donation made by their employees to our organization? We will be happy to fill out or supply any necessary paperwork to participate in any corporate matching program. Contact Us if your company participates.
Take a Tax Deduction
Contributions, gifts, and dues to ROSA4Rockland Inc. are tax-deductible to the fullest extent of the law. When taking your tax deduction the following information is what you will need. Name = ROSA 4 Rockland , Address = ROSA 4 Rockland Inc c/o Wichler & Gobetz, 400 Rella Boulevard #213, Suffern NY 10901 and the Tax ID = 27-4872635.